Get your free copy of our ebook "9 Reasons You Are Not Rich And How To Fix It"
Money... Is it easy? No. Is it worth it? DEFINITELY!!
I have put together this information on the Nine Reasons You Aren't Rich to hopefully start you thinking... and changing... and planning for a different future.
Download Now
What's the program about?
Let Chris tell you about how My Big Money Goal can help you go from surviving to thriving by following the systems, tips and tricks contained inside the My Big Money Goal program.
What could you use more of?
No matter where you are on your money journey, there is something in My Big Money Goal for everyone! One thing I've really learned is,
"Anything you organise, you have more of." - Ann-Sophie
What could you use more of?
Understand Your Money
My Big Money Goal aims to equip you with the money management skills and knowledge to help you change your own life.
1.
Knowledge
A bad financial education is not your fault, but not doing something about it is. Learn the smart ways to do you banking, set up your budget and track your spending and saving.
2.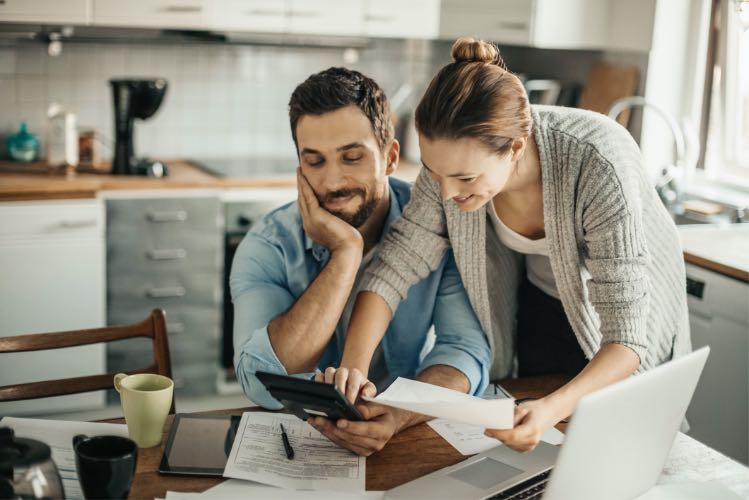 Action
See practical, concrete steps you can take to get your money under control and stop living in money-stress. This is a program of doing! It's never too late, or too early to get you financial affairs in order.
3.
Empowerment
We want this program to create lasting change in your life and help you form habits that will continue to serve you long after the year is over. This is your time to take control of your future.
Before joining My Big Money Goal, we were just spending money, paying the bills, paying the mortgage and spending the rest and not having anything left and wondering where it was all going! But with the Budget App we have now we can see where it's all going, and it gets a little bit exciting to beat your goal, to save some more money and to put that off your mortgage.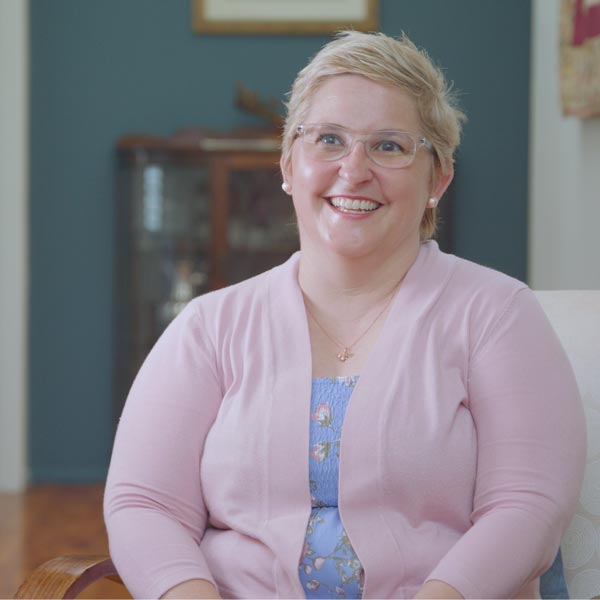 Two years of applying the My Big Money Goal principles helped Shannon and her husband purchase two investment properties and pay an extra $25,000 off their mortgage ... with no change in their income!
Join Now ...
To begin a journey of education, reflection and growth.
As a member of the My Big Money Goal program you get access to:
The My Big Money Goal platform
Weekly Mindset Shifting Content
Each week you'll get access to a new lesson, reflection or task as part of the My Big Money Goal program. Our drip-feed weekly content is designed to support, encourage and inform to better help you set and achieve your goals. From budgeting, stopping financial leaks, saving, entertaining, meal-prepping and more, our content you'll always be learning and growing.
Tools to help you build habits, change your mindset and expand your knowledge.
The My Big Money Goal website is more than just content. We've built tools to help you build better habits and reflect on your progress and packed in extras like recommended readings, fact sheets and life hacks. All to better help you achieve your Big money goal.
Live Webinars
Rather than just leaving you to your own devices, we run a series of live webinars to help you stay focused and achieve more. These events will help you put your best foot forward, familiarise you with the program and help you connect with your fellow Big Money Goalsters. The webinars run throughout the program and are available for repeat viewing inside the platform.
The Think Budget App
We're so into budgeting we had our own budget tracker custom built! As a member of My Big Money Goal you'll get access to this game changing piece of tech. Tracking where your money is going is one of the most important steps in achieving your financial goals.
My Big Money Goal Members Only Facebook Community
Creating change (and actually enjoying it) is easier when you do it as part of a community. Connect with other Goalsters in our private Facebook community. We've set this up so you can share tips, get encouragement, have a vent, cry or laugh and inspire each other.
UPGRADE: One-On-One Wealth Coaching
There's no 'one size fits all' approach to budgeting, goal setting and money so we'll give you one-hour sessions with one of our wealth creation and budgeting specialists. Our team have years of experience helping everyday Aussie families find their version of financial freedom and achieve their big money goals, from getting out of debt to investing in property and everything in between.
Before I had no idea what I was spending our money on, there was a lot of wastage in my budget and that really became clear when I started My Big Money Goal. It's allowed us to reduce our spending in a lot of areas which has allowed us to pay down our mortgage.
In four years, Teresa and her husband have paid an additional $150,000 off their mortgage and purchased two cars … for CASH. My Big Money Goal shows you how you can do more with what you have.
What You Get
Life-changing lessons, activities and reflections
Works on all devices
Check in and track new habits
Full access to the Think Budget App
Upgrade to book sessions with your personal wealth creation and budgeting specialist and access live webinars to keep you motivated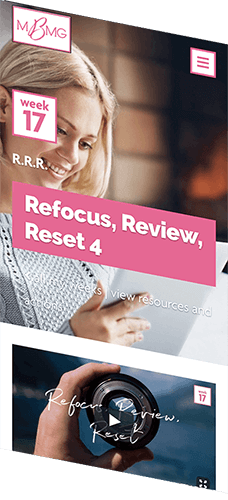 Your Success Team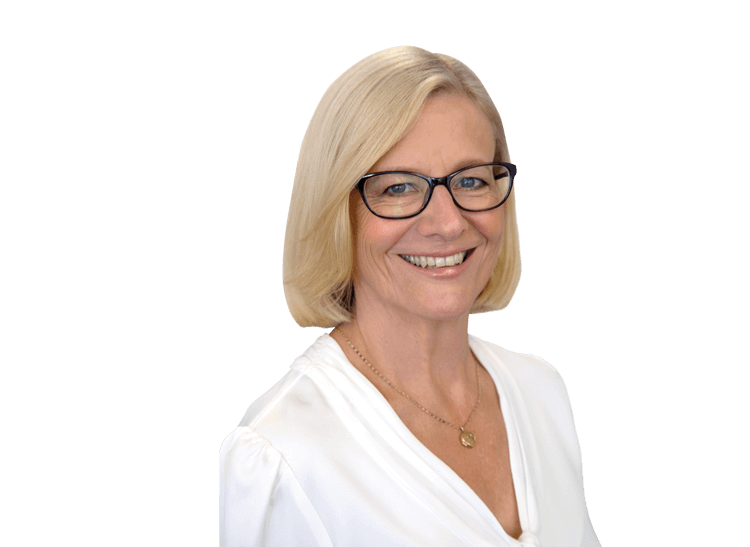 Claire
A certified practitioner and facilitator in the UK technique of Goal Mapping, Claire is passionate about helping clients achieve their goals and dreams and maximise their potential; and has coached over 300 families do just that! If you need a numbers lady, Claire is your gal! She'll get your budget on track, money in order and financial freedom back. A former client herself, Claire is a property investor and a personal, business and money mastery coach. Beyond these key skills, Claire's warmth, wit and British sensibilities make her a valued part of the team.
Ann-Sophie
Embracing knowledge as a long-term client, Ann-Sophie has smashed major personal and property goals over the last 9 years. Her passion for helping others stems from her nursing career, and now she is keen to inspire other first home buyers and My Big Money Goal achievers. Although she does enjoy holidays and Netflix, she is not your average millennial. With her spreadsheets, enthusiasm, and keen eye for a bargain, this savvy saver is raising the bar when it comes to what young adults can achieve. Ann-Sophie is excited to join the team and help you realise your wealth through property potential.
Will this be worth it?
Yes, but it's up to you. We see My Big Money Goal as an investment in your future. We're confident that all of the tools, lessons and webinars can equip you to make lasting, sustainable changes in your life and unlock your financial potential, but, you need to commit to making that change.
Is this right for me?
If you're here reading this, there is a very good chance that this is exactly the right thing for you. If you feel stuck in your current financial situation, are constantly stressed about money or need to make an evolutionary step to make your money work harder for you, then this is the right place for you. It's not financial advice or some 'get rich quick' program, it's practical lessons and tips to use your money the smart way and reduce your debt while increasing your lifestyle.
Is now the right time?
Yes! Now is always the right time to take action. In fact, there's never been a better, perhaps more necessary time to reimagine your money, goals and life. If you want bold results, be prepared to take bold action and invest in yourself.

People who have completed the program have been able to build resilience into their financial life, helping smooth out the ride when times get tough.
Enrol in My Big Money Goal Today
Claim your access to:
Weekly Modules of Mindset Shifting Content
Habit and mindset tools
The Think Budget App, including online training.
Live Budget Bootcamp Webinars each month
Members Only Facebook Community
MONEY MASTERY UPGRADE: 1 x One-On-One Wealth Coaching Session per month minimum
MONEY MASTERY UPGRADE: Personalised Financial Roadmap sessions, as required
MONEY MASTERY UPGRADE: Master Classes (Money Mastery, Mindset Mastery)
MONEY MASTERY UPGRADE: Goals 4 Life program
Option 1
Online Program
$99.00 a month
(GST included)
no contract, cancel anytime.
ENROL NOW
Option 2
Online Program PLUS Money Mastery Program
$330.00 a month
(GST included)
no contract, cancel anytime.
ENROL WITH COACHING NOW
Learn 50 things to help you survive and thrive in uncertain times
I want to help you not just survive, but THRIVE in these crazy times. Yes, it is an uncertain time and there are things that we won't be able to control – but it doesn't have to be an obstacle, it can be an opportunity.
To make it easy for you to add these daily tips to your toolkit, we have created a downloadable ebook for your enjoyment. It pools together all the tips in one place for you.
Download Now
Book a FREE Discovery Coaching Session
What do you get out of a Discovery Coaching Session?
1
Your Life Journey
We'll map out your starting point and where you want to end up then put together a plan of what you need to do to get there!
2
Money Management
Real advice to fast-track you to getting your money sorted, reducing your home loan fast and the secrets to investing in property without reducing your lifestyle
3
A Clear Goal
An encompassing vision and plan for exactly what you need to have in place to achieve your goals.
Book Now
It allows people to dream really big and think about what's possible.
– Claire, Senior Wealth Coach.
Would you like to find out more?
If you're not quite sure yet, we're holding a live event to discuss the power and importance of goal setting and how My Big Money Goal can help you create the life you've dreamed of.
In the meantime, start dreaming big about what your Big Money Goal could be.
If you're even 1% thinking about joining us for this life changing program, register your interest and we'll send you details about how to access the live event.
Wealthy 'n' Wise
Tuesday, July 5, 2022
6:30 pm - 7:30 pm
55 Sugar Road, Maroochydore, QLD 4558
Complete the registration form to secure your spot!
Praise for My Big Money Goal
I finally, finally feel like I'm getting in front of my finances. The My Big Money Goal program has given me the kick in the butt to finally do something about my money so I can stop living paycheck to paycheck. I'm excited about my future and what I can achieve.
Who'd have thought that we could do so much on a teacher's salary? Solar on the roof, more breathing room in our budget, and we've got our sights set on our first investment property. Thanks guys, it's been easier than we thought it would.